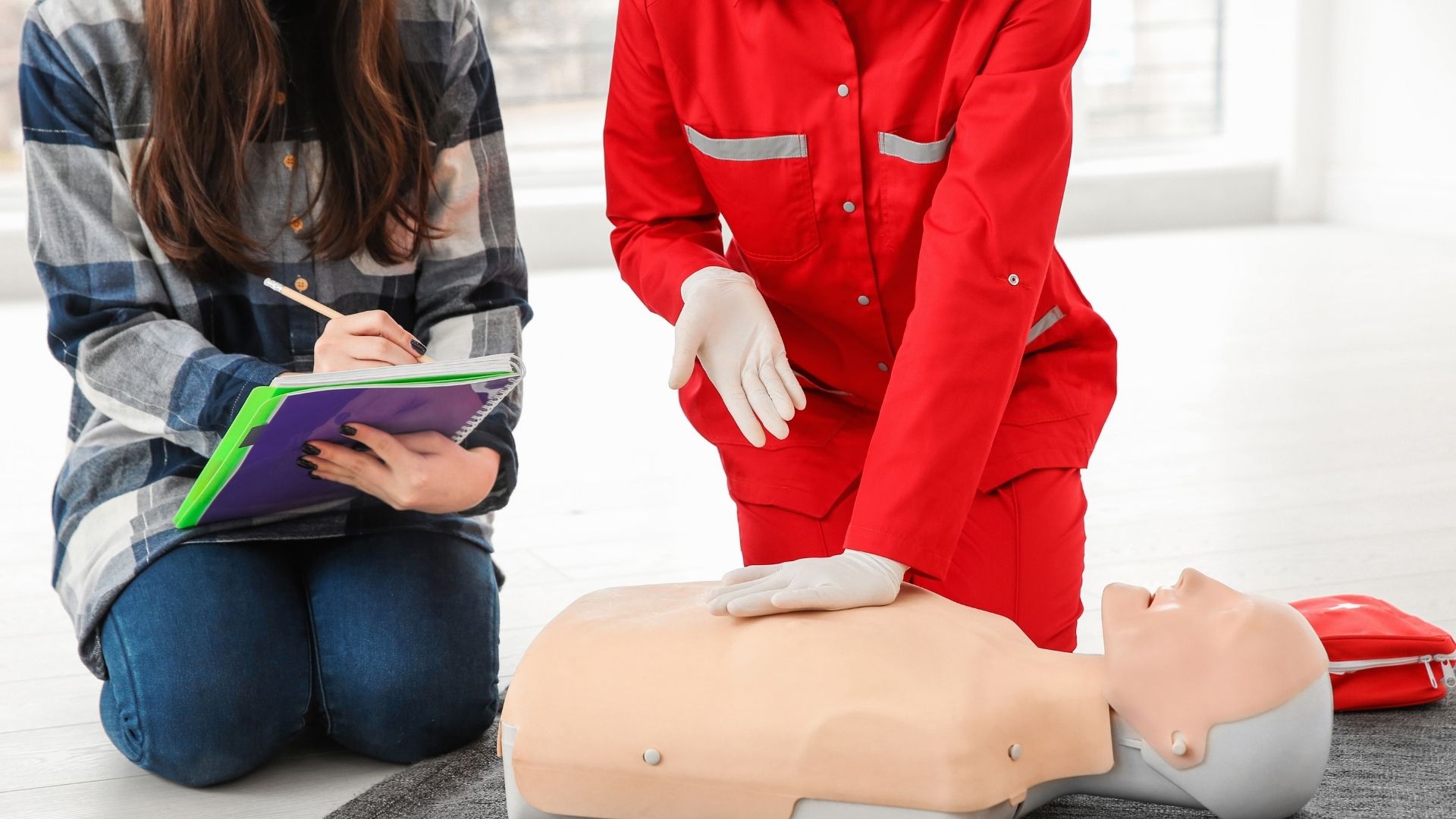 If you're looking to move to a new state, you might be wondering, "Is CPR Certification the same in every state?".The chances of survival of someone who's suffocating or having a cardiac arrest or a heart attack decrease by 10% with each minute that passes without proper intervention. That is why knowing the CPR technique is highly valuable.
Although anyone, even a bystander, can perform CPR when it's needed to save a life, certain professions acquire more than the basic knowledge of performing CPR or handling an AED. That is why there are various levels for CPR certifications.
But the question that arises is whether these are the same in every state across the US. This article will focus on the nationwide CPR certification details and requirements and point out whether or not the process of getting a CPR certificate is the same everywhere in the US.
CPR Certification: Federal vs. State Law
When looking at the CPR technique, some may wonder if this is regulated by law, seeing that the process is closely related to saving a life. As a federation, the US can regulate its matters on both federal and state levels. So, is the CPR technique regulated in some way? This is all part of understanding the answer to "Is CPR Certification the same in every state?".
Is CPR Certification Regulated by Federal Law?
In short, no, CPR certification is not regulated by federal law. In fact, as the CPR technique is of high importance, there cannot be a logical reason for the country to place it within a legal framework.
Nonetheless, each state is left to regulate this matter on its own, i.e., each state can state whether or not the CPR technique should be mandatory for some professions, locations, etc.
CPR Certification & State Law
As we mentioned, each state in the US can place legal borders on where this technique must be taught. In that matter, 28 states and Washington D.C. have passed laws or adopted curriculums that require schools to teach CPR classes to high school students so they can graduate high school.
There are still states that don't require CPR training in schools but are making efforts to emphasize the importance of the technique. Some states, like California, have laws on this matter but are not according to the AHA criteria.
The Good Samaritan Laws
Although states can decide on whether or not to include CPR in different industries and businesses, one thing that is common for them all is the Good Samaritan laws. All 50 states and the District of Columbia have a Good Samaritan law.
In its essence, this law states that when someone has provided necessary medical intervention in a non-medical facility, they are protected from any legal prosecution after the event. Each state can "reshape" the framework of this law; the state that comes closest to this definition is Florida.
Regarding CPR, it means that if medical assistance was performed in a timely manner out of feelings of kindness and helping someone, further legal actions against this person can't be taken.
CPR Certification & Professions
For healthcare professionals, such as doctors, nurses, EMTs, and paramedics, the laws are different. Namely, they must get their CPR certification and training at an accredited health institution (such as a medical school) and officially pass the boards.
The most common professions in America to require a CPR certification before applying for a job are:
Safety workers and security officers
Teachers, kindergarten workers, and babysitters
These are based on the category of vulnerable people these industries tend to work with, which emphasizes the need for valid CPR certification in a desperate time of need.
Is OSHA Recommendations For CPR Certifications the Same in Every State?
Understanding how OSHA handles recommendations will be part of the answer to the question of "Is CPR Certification the same in every state?". Although it doesn't mandate them or make them binding, OSHA (Occupational Safety and Health Administration) recommends that all businesses have at least 1 CPR trained and certified employee. If that is not possible, then a clear and close path to an infirmary or clinic should be made available.
It also recommends that CPR training is part of the first aid program within a company. What's more, it also asks that people/employees that have been once certified go through the recertification process when it's needed – it's usually done within a period of 1 year for CPR training and up to 3 years for general first aid courses.
Accepted Credible CPR Training Organizations
However, despite the fact there's no federal law that regulates CPR training courses and certifications, that doesn't mean that there aren't some nationally, and even internationally, accepted institutions that can accredit organizations to give CPR training.
Some of these widely accepted reputable organizations to offer CPR training that is affirmed nationwide are:
The American Heart Association (AHA)
The American Safety and Health Institute (ASHI)
The National Safety Council
Some organizations can further help in finding the best training center for you. For example, the American Heart Association has a handy locator that you can use to search for acceptable providers of CPR and first aid training courses based on your targeted area or other measurements.
Is Recertification The Same in Every State?
Just like the certification process, getting recertified in CPR is completely the same in every state. The only thing that can differ is the organization where you are taking the courses.
As a general rule, it is accepted that you should retake your CPR course every 2 years. This process, just like the first time, can be done online or with a physical presence. Although online courses are accepted, when it comes to the CPR technique, it's always best to do a complete in-classroom course or a hybrid form (in-classroom + online).
Courses that are usually 100% can't provide the best learning experience for this method, which is why, even in cases of simple recertification, they might not be accepted as valid. You should also note the certification/course competition card you get at the end of the retake course.
Prolonging the validity of your CPR certification also means getting another certification with a new date to replace the older one. To ensure that you have received a valid course completion card, check if it has all the following elements:
The name of the accredited institution that issued the card and offered the course training;
The ID of the instructor who was officially responsible for the course;
The ID of the training facility, and the exact location (this helps in eliminating the possibility of taking an online CPR course, which is not OSHA accredited);
An eCard code, which is a mandatory input due to easier online handling in case of loss of a card, or checking the validity of the card;
Understanding If A CPR Certification is the Same in Every State
CPR is CPR everywhere around the world, meaning that it is the same technique throughout the US. This also implies that CPR certification is the same in every state, i.e., it is not regulated under a single federal law that is binding on a national base.
The most valuable asset within this field is the OSHA recommendations, which specifically point out the importance of CPR certification among healthcare providers and medical personnel, such as nurses and doctor's assistants. As we mentioned, some other professions also require basic knowledge of performing CPR, such as teachers, lifeguards, safety workers, etc.
Remember that recertifying is as important as getting a CPR certification. This process is the same as for the initial CPR certification, meaning that there are no differences in it regarding each state in the US.
All you need to mind is the organization which you get the certification from. There are plenty of accredited organizations that give out various courses on CPR – it's just a matter of finding the right one that suits you.